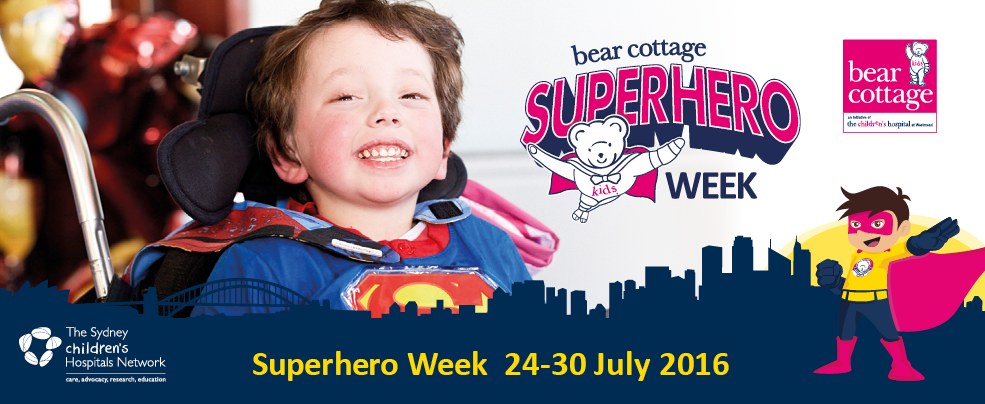 Support Bear Cottage – NSW's only children's hospice
You can be a Superhero for terminally ill children and their families.

Join us for Superhero Week 24 - 30 July 2016
You will be helping to lighten the load for children with life-limiting illnesses, and their families, by ensuring Bear Cottage is always there when they need us most.
We are asking you to become a Superhero for a day, a week or even a year! By supporting Superhero Week and raising funds for Bear Cottage, you will be enabling us to continue providing support, respite and end-of-life care for our beautiful kids.
Whether you're at school, at work or with friends, anyone can take part in Superhero Week. Register now!